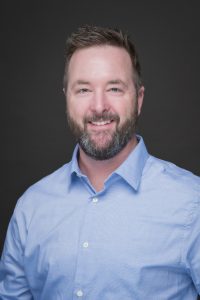 Dr. Derek Barnes was born and raised in Boise, Idaho. He graduated summa cum laude with a bachelors in neuroscience from Brigham Young University before completing his Doctor of Dental Surgery at the Creighton University School of Dentistry. He is a believer in life-long learning and a member of the American Dental Association®. Before joining All Seasons Dental, Dr. Barnes worked as an associate dentist and practice owner for over a decade, during which he found a passion for meeting new people and getting to know every one of his patients. He enjoys working with his hands and loves the artistic side of dentistry. He is always happy to be in the office and prides himself in his work!
"In order to gain the trust of patients, I know I need to truly listen to their concerns and what is bothering them." – Dr. Barnes
Dr. Barnes and has been married for over 15 years and has four kids that keep him busy. When he is not at work, he enjoys skiing, camping, taking trips with his family and spending time with his kids. He especially enjoys watching their sporting activities!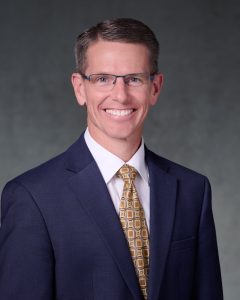 Dr. F. Alan Walker hails from Nyssa, Oregon. He received his bachelor's degree from Brigham Young University in 1995 and dental degree from Oregon Health Sciences in 1999, where he graduated with honors. After graduating, he completed a one-year Advanced Education in General Dentistry program in the U.S. Army. Dr. Walker spent time in both the active and reserve components of the Army. In 2006, he opened his current practice and loves getting to know people in the community and fulfilling their dental needs.
When he is not at the office, Dr. Walker enjoys being outdoors. He is happily married with five wonderful children. His favorite activities include, mountain biking, skiing, bird hunting and working with the Boy Scouts. He is also bilingual in English and Portuguese.
Dr. Walker is currently taking a three-year sabbatical, serving a mission in Brazil, but he will return in 2026.